By
Matt Slovick
, editor in chief, Glass Magazine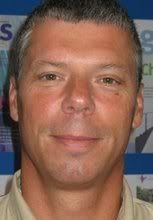 My latest business travel for AAMA's National Summer Conference has taken me to Hershey, Pa., the self-proclaimed Sweetest Place on Earth.
Yes, Chocolate Avenue and Cocoa Avenue do exist.
Other than the chocolate bar, Hershey is also known for its amusement park, Hersheypark.
I grew up in Pennsylvania, and I've been to the park numerous times. I can see it from my window at the Hotel Hershey, and it pains me that I won't be able to ride Fahrenheit. The coaster's description on the Web site reads: "This hot new vertical lift inverted loop coaster will ascend 121 feet before plummeting down a 97-degree drop – the steepest drop in the United States!"
For the record, I've ridden Kingda Ka, which is the tallest, fastest roller coast on Earth, at Six Flags Great Adventure in New Jersey. It reaches 128 mph and climbs to 456 feet.
When you check into the hotel, they offer you a free Hershey bar with or without almonds. But during the meetings, those mini chocolate bars are in arms length on every table – milk chocolate, dark chocolate, Krackel and Mr. Goodbar. I attended two meetings today and probably ate a dozen of them. Come on, they are really small.
The largest Hershey bar commercially available weighs 5 pounds and costs $35. The ½-pound bar in the hotel room costs $3.75 or $7.50 a pound.
When the maid stopped by this evening for "turn-down" service, she supplied four Hershey Kisses and an information sheet that included Today's Hotel Hershey Historical Fact: In June of 1905, the original chocolate factory was complete in downtown Hershey.
I discovered the tours of the factory ended in 1973. Now when you visit Hersheypark, the Chocolate World ride is a 12-minute tour explaining the process of making chocolate.
I thought I'd end this post with more Hershey trivia. Did you ever wonder how Kisses got their name? I was told it was the sound of the original machines that squirted out the dabs of chocolate.
And Milton S. Hershey's middle name was Stavely.