By
Matt Slovick
, editor in chief, Glass Magazine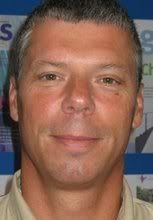 The Mid-Atlantic Glass Expo came to Martin's Crosswinds in Greenbelt, Md., again April 16.
About 82 exhibitors had table-top displays at the venue. Maureen Heavner, executive director of the Mid-Atlantic Glass Association of Buckeystown, Md., reported that 839 people attended the expo, which lasted from 4 to 9 p.m.
This is truly one of the networking and social events each year in this region. The room had the feeling of a Happy Hour as attendees walked the floor, shook hands, won door prizes and had a beverage or two. The free soft pretzels made my night.
The MGA also welcomed nine new members to the floor this year.
With the credit crunch a relevant topic these days, I asked Paul Schodorf of Schodorf Truck Body & Equipment Co., Columbus, Ohio, if he has felt any effect. His company relies on new truck purchases. Schodorf said the slowness he is experiencing is due to the economy in general and not because customers can't secure credit.
"New trucks nationally follow the economy and, in the case of trucks to haul glass, residential and commercial construction," Schodorf said. He said the prevalent forces are incredibly weak consumer demand along with the downturn of the housing market and commercial construction.
"In other words, we don't notice people not buying because they can't get credit," Schodorf said. "Everyone is spending as little as possible."
Schodorf said his company does accept credit cards for a large percentage of its sales. While the fees are unpleasant, he says, it's quick secure money.
The MGA has two social events upcoming. Its golf tournament is June 25 at Worthington Manor Golf Club in Urbana, Md. The annual crab feast is July 16 in Baltimore. For information, call 301-831-8338 or e-mail midatlanticglass@comcast.net.