By
Matt Slovick
, editor in chief, Glass Magazine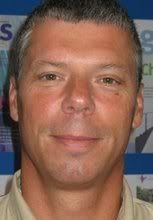 People often ask me about the glass industry, and I find myself mentioning tempered glass and low-E glass and decorative glass. A scene from the movie "Forrest Gump" always comes to mind when Forrest meets Benjamin Buford "Bubba" Blue for the first time on an Army bus. Bubba, in his Southern drawl, goes on about the shrimpin' business and the many ways you can prepare it. Through ensuing scenes he tells Forrest how you can barbecue it, boil it, broil it, bake it, sauté it and make shrimp-kabobs, shrimp creole, shrimp gumbo, etc.
Greg Carney, technical director for the Glass Association of North America, is from Mississippi and has a bit of a Southern drawl himself. He is extremely knowledgeable about glass. I can image Greg striking up a similar conversation: "Glass has been around for thousands of years. You can cut it, shape it, bend it, drill it, paint it. There's monolithic glass, laminated glass, annealed glass, tempered glass, heat-strengthened glass. You have your decorative glass, channel glass, low-emissivity glass, sand-blasted glass, photovoltaic glass, acid-etch glass, reflective glass, fire-resistant glass, cast glass, ceramic frit glass, dichroic glass, slumped glass, spandrel glass and stained glass."
I'm sure Greg could keep going.
Before making the jump to the glass industry, I worked at newspapers and at a newspaper Web site. At both places, I had a chance to write about film and do some interesting pieces. One such online project was about movies filmed in Washington, D.C. I also did another feature on journalists in film.
I thought about trying to do a column about glass that is significant in movies, but no specific films jumped to mind. But one scene did.
In "The Lake House" (2006), which features a glass house, Keanu Reeves plays Alex Wyler, an architect in Chicago who has a troubled relationship with his father Simon (Christopher Plummer), a renowned architect. Alex moves into the glass house that was designed by his father and finds a letter from a former tenant, Kate Forster (Sandra Bullock). It just so happens, Alex is living in 2004, but Kate is living in 2006. Yep, only in the movies.
Alex has a meeting with his father, who gives a passionate speech about the use of light in architecture: "You mentioned Meier. His Barcelona museum stands in the same area as Casa de la Caritat. It drinks the same light. Meier designed a series of louvered skylights to capture that light and cast it inward to illuminate the art within, but indirectly. And, that was important, because although light enhances art, it can also degrade it. … Now, come on. You know as well as I do that the light in Barcelona is quite different from the light in Tokyo. And, the light in Tokyo is different from that in Prague. A truly great structure, one that is meant to stand the tests of time never disregards its environment. A serious architect takes that into account. He knows that if he wants presence, he must consult with nature. He must be captivated by the light. Always the light. Always."
Thanks to the Internet Movie Database (IMDb.com) for supplying the quote.