In September 2007, the GlassBuild America trade show took place at the Georgia World Congress Center in Atlanta. One thousand years later, with all of Atlanta submerged underwater, the show still goes on ... but with a container glass focus.
Welcome to GlassBuild America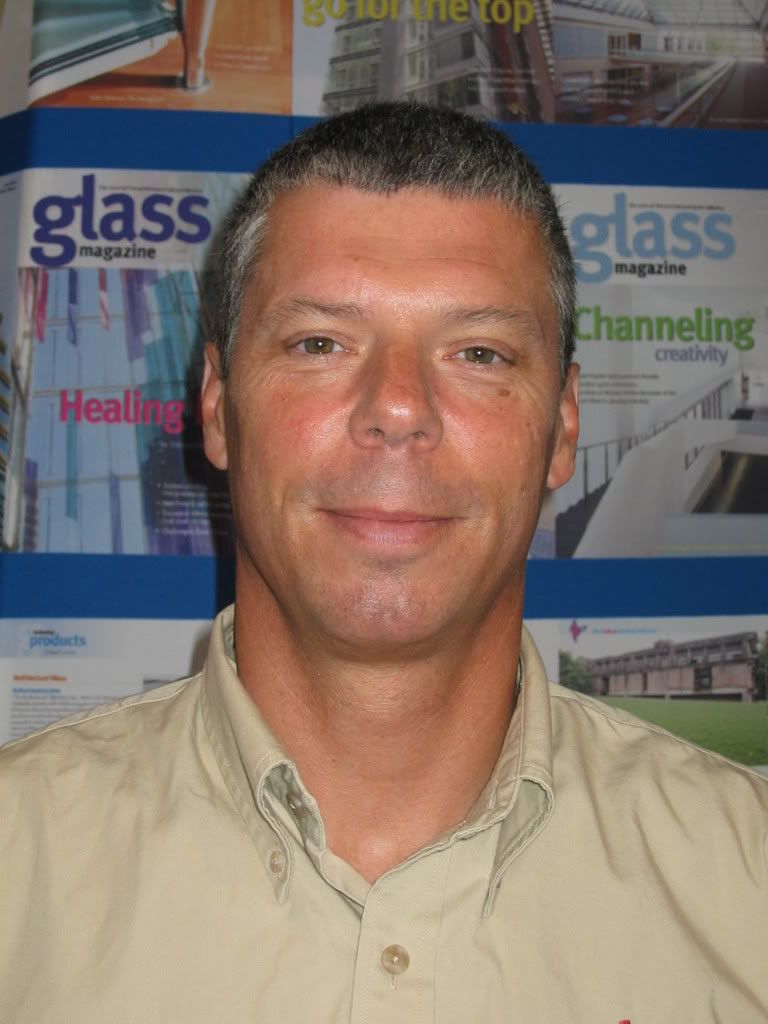 —By
Matt Slovick
, Glass Magazine Editor-in-Chief
The video clip is from the "Futurama" episode "The Deep South," which aired in April 2000. Atlanta had moved offshore and became an island in an effort to boost tourism and become a bigger Delta hub. The city overdeveloped and its excess weight caused it to sink.
Those that stayed with the city evolved into merpeople, boosted by the large amounts of caffeine from the Coca-Cola bottling plant. Famous people who got off the island were Ted Turner, Hank Aaron, Jeff Foxworthy, the guy who invented Coca-Cola and Jane Fonda. "Futurama" debuted in 1999 with the premise of a New York pizza delivery boy who is cryonically frozen on Jan. 1, 2000, and revived 1,000 years later.
Thanks to "Futurama" and YouTube, we hope this clip helps set the tone for our glassblog, which comes to you from GlassBuild America in Atlanta. Glassblog debuted during AIA in San Antonio and then continued from GPD in Finland. Glassblog from GlassBuild will be updated by editors who are in search of interesting, fun and entertaining subjects while on the Expo floor, at a GBA event or outside the confines of the Georgia World Congress Center.
Glassblog also likes to present trivia from its various locations. Those visiting GlassBuild will undoubtedly see or hear about The World of Coca-Cola. Why is it here and mentioned in the "Futurama" episdoe? Coca-Cola was invented in May 1886 in Atlanta by pharmacist John S. Pemberton. The name "Coca-Cola" was suggested by Pemberton's bookkeeper, Frank Robinson. He penned the name Coca-Cola in the flowing script that is famous today. Coca-Cola was first sold at a soda fountain in Jacob's Pharmacy in Atlanta by Willis Venable.